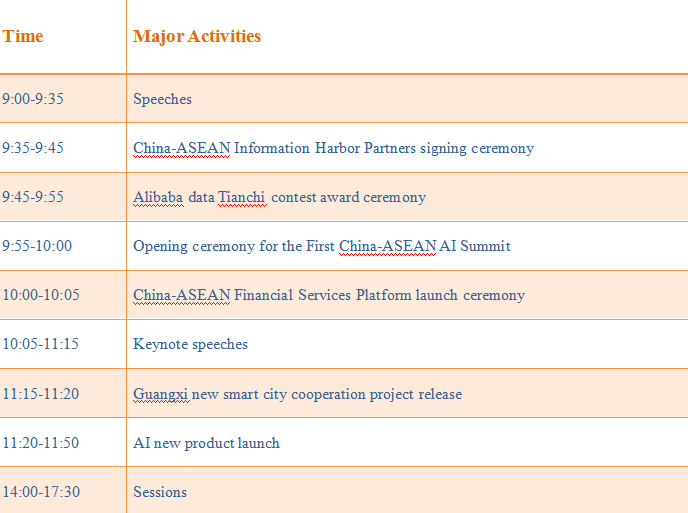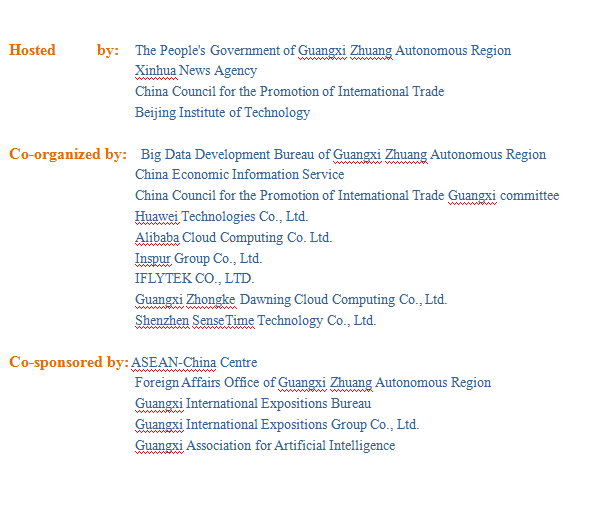 Founded in 1987,

Huawei

is a leading global provider of information and communications technology (ICT) infrastructure and smart devices. It is committed to bringing digital to every person, home and organization for a fully connected, intelligent world. For more information, please visit
https://www.huawei.com.
Established in 2009,
Alibaba Cloud
is a world-leading cloud computing and artificial intelligence company serving businesses, developers, and governments in over 200 countries and regions. In January 2017, Alibaba Cloud
became the designated global cloud service partner for the Olympic Games.
For more information, please visit
www.alibabacloud.com.
Inspur Grou

p

is a leading cloud computing and big data service provider in China. It has three listed companies: Inspur Information, Inspur Software and Inspur International. The main business covers cloud data center, cloud service & big data, smart city and smart enterprise, forming service ability at Iaas, Paas and Saas levels.
For more information, please visit
http://www.inspur.com.
SenseTime is a global company focusing on developing innovative AI technology that positively contributes to the economy, society and humans. It is also the world's most-funded AI pure-play with the highest valuation. For more information, please visit https://www.sensetime.com.
Founded in September 2019,

Guangxi Zhongke Dawning Cloud Computing Co., Ltd

.

is a mixed ownership enterprise controlled by Dawning Information Industry Co., Ltd., a leading enterprise in the field of high-performance computing, server, storage, cloud computing and big data in China. It aims at building itself into a provider of new smart city solutions serving the whole country as well as the Belt and Road construction

. For more information, please visit

https://www.sugon.com.

Located in southern China, Guangxi Zhuang Autonomous Region is bordered by Yunnan to the west, Guizhou to the north, Hunan to the northeast, and Guangdong to the east and southeast. It assumes an important role in the China Western Development Program, especially as a hub of sea transportation.
Guangxi is also bordered by Vietnam in the southwest and the Beibu Gulf in the south and serves as China's gateway to ASEAN countries. With the foundation of China-ASEAN Free Trade Area, Guangxi plays a strategically important role as an intersection of China-ASEAN Free Trade Area and Pan-Pearl River Delta.
The region boasts ports along the Beibu Gulf such as Fangcheng Port, Qinzhou Port and Beihai Port which face the ASEAN across the sea. Now they have access to all major ports of the ASEAN and also to more than 200 ports of over 100 countries and regions around the world.
In recent years, Gungxi has enjoyed stable economic growth and fast-growing foreign trade, with imports and exports increasing by 24.8 percent year on year to 226.946 billion yuan from January to June this year.
It has also unveiled multiple measures to attract foreign investors, such as relaxing restrictions on market access for foreign investment, encouraging foreign investors to invest in advanced manufacturing and modern services, supporting foreign capital to participate in local infrastructure construction, encouraging foreign investors to set up regional headquarters in Guangxi, and supporting high-quality foreign talents to start start-ups in Guangxi, etc.

In the past several years, by building a global investment promoting network, Guangxi has attracted investment from many of the world's top 500 companies, including Google, Ikea, and Fuji Heavy Industries.