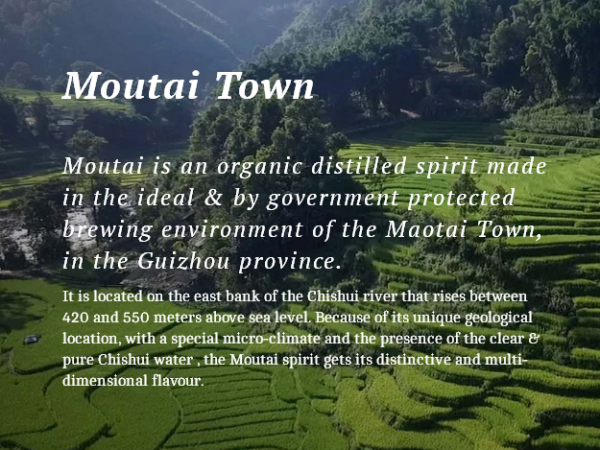 Kweichow Moutai Group is a large state-owned enterprise (SOE) headquartered in Maotai Town, Zunyi City, Guizhou Province. It covers an area of ​​about 15,000 mu (15 mu equal one hectare) and has more than 36,000 employees.
Kweichow Moutai Group takes Kweichow Moutai Company Limited (600519.SH) as its core enterprise, and is involved in industries including baijiu, health wine, wine, finance, cultural tourism, education, hotels, real estate, etc.
In 2018, the group completed operating income of 85.9 billion yuan, an increase of 29.5 percent year on year; with net profits of 39.6 billion yuan, an increase of 28.2 percent year on year.
In terms of the brand, since 2013, Maotai has been selected as "BrandZ Global Top 100 Most Valuable Brands" for five times and ranked 34th in the list in 2018, but first among the global wine brands.
Meanwhile, Maotai has also actively taken social responsibilities. Since 2012, it has donated 100 million yuan each year to help 140,000 poor students in total enter colleges and universities. It has earmarked 50 million yuan annually to participate in the ecological protection and environmental management of the Chishui River basin.