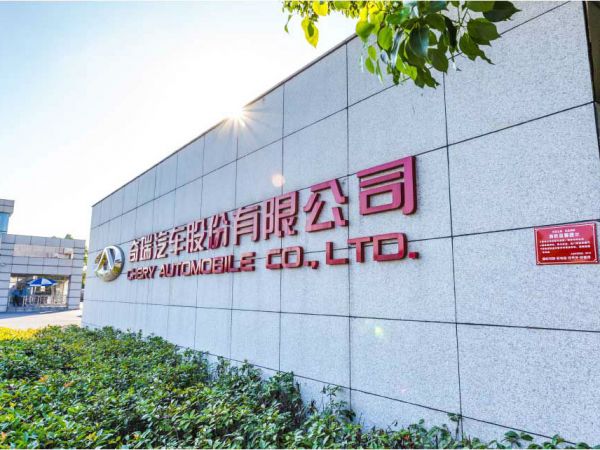 Incorporated on January 8, 1997, Chery Automobile Co., Ltd. is one of the Chinese automobile manufacturers that have grown on their own innovations after the reform and opening-up policy was taken in China. Over the past two decades and more, Chery has gradually established the holistic technical and product R&D system, exporting products to over 80 countries and regions, and fostered famous models such as Arrizo, Tiggo. Till today, Chery has sold over 7.2 million passenger vehicles. At the same time, Chery has exported more than 1.4 million units, ranking No. 1 in exporting Chinese passenger vehicles for 16 consecutive years.
Independent Innovation is the core of Chery's strategic development. Since its inception, Chery has adhered to making independent innovations, working hard to become a technical enterprise. Till today, Chery has established the integrated product R&D system for the development, trial manufacturing and testing of finished automobile, power assembly, key parts and components. The R&D system is mainly developed by Chery General R&D Institute of Automobile Engineering in Wuhu, and supported by its branches in Beijing, Shanghai, Italy, Japan and Australia. Through independent innovation, Chery has made breakthroughs in DVVT, TGDI, CVT, new energies, intelligent technologies and other core technologies, thus stimulating technical upgrading of all-series products. By the end of 2018, Chery had applied for 17,079 patents, 11,032 of which had been granted, ranking No. 1 among all Chinese automobile manufacturers.
Since the strategic transformation in 2010, Chery has optimized and reconstructed its nine operating systems including R&D, purchase, manufacturing and marketing service, etc, thus considerably improving its system capacity. In particular, Chery has greatly improved vehicle quality by establishing the forward product R&D system and process in line with international standards. At the same time, Chery has formed the matrix R&D organizational structure combining professional technologies with platform of industrial development. The model of "synergetic R&D" highlights advantages of different project teams while deepening development of professional expertise.
To ensure product quality from the source, narrow gap with overseas development capacity, improve ability in independent innovation and establish the internationally-recognized capacity in testing and authenticating vehicles, parts and components, Chery invested nearly 2 billion yuan to establish its Test & Technical Center, in February 2006, which covers close to 300,000㎡, including 8 laboratories in automobile parts and components, environmental protection and energy-efficiency, vehicle roads, power assembly, NVH, passive safety, materials and measurement, a vehicle operational stability/NVH trial way. The Center is capable of 2,600 test items in 23 professional modules, such as the testing, development and verification of reliability of finished automobiles and parts and components, operational stability, NVH, safety, environmental adaptability, power, economics, electric and electronic appliances/EMC, AC system, weather resistance, emission, materials and other performances.