Lee Kum Kee was established in 1888 when its founder Mr. Lee Kum Sheung invented oyster sauce in Nanshui, Zhuhai, Guangdong Province of China. With a glorious history of over a hundred years, Lee Kum Kee has become an international household name as well as a symbol of quality and trust.
Substantiating the core values of "Pragmatism", "Integrity", "Constant Entrepreneurship", "Si Li Ji Ren" (Considering Others' Interests),"Benefitting the Community" and "Sharing Fruits of Success" in every aspect of its business operations, Lee Kum Kee has transcended over three centuries. Lee Kum Kee's headquarters is located in Hong Kong, China, with other production bases in Xinhui and Huangpu, China; Los Angeles, the United States and Kuala Lumpur, Malaysia. In particular, the largest production base in Xinhui occupies 1.33 million square metres of land.
With the mission of "Promoting Chinese Cuisines Worldwide", Lee Kum Kee provides over 200 choices of sauces and condiments to over 100 countries and regions worldwide.
Apart from Sauce Group's business, Lee Kum Kee Group has expanded to more businesses through LKK Health Products Group, a member of Lee Kum Kee Group, turning the Group into a modern enterprise with diversified business operations.
(Source: https://usa.lkk.com)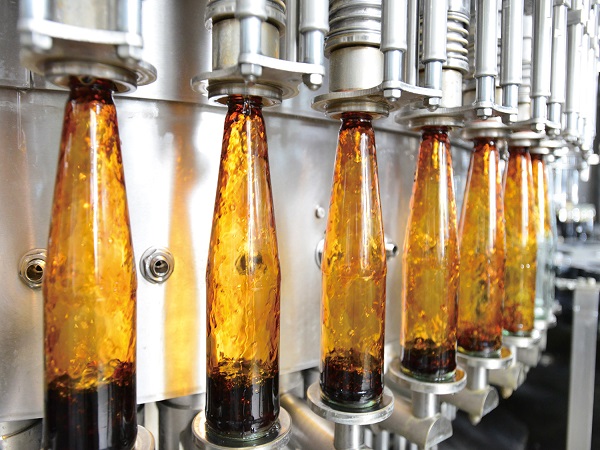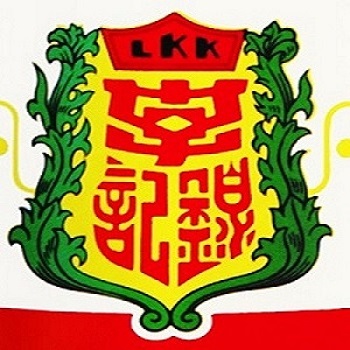 The left one is Lee Kum Kee's historical logo used from the 1960s to 1987.

The right one is Lee Kum Kee's new corporate logo.

In 1988, Lee Kum Kee celebrated its 100th Anniversary and adopted a new corporate logo. The red bridge expresses Chinese culture and symbolizes the company's vision to facilitate the exchange of culinary cultures between the East and the West, while the unique purple text represents the company's "Constant Entrepreneurship".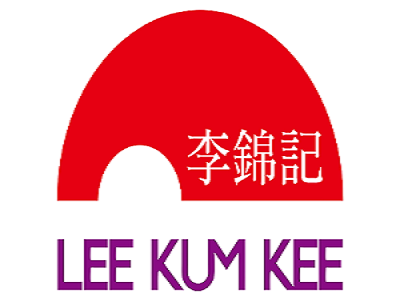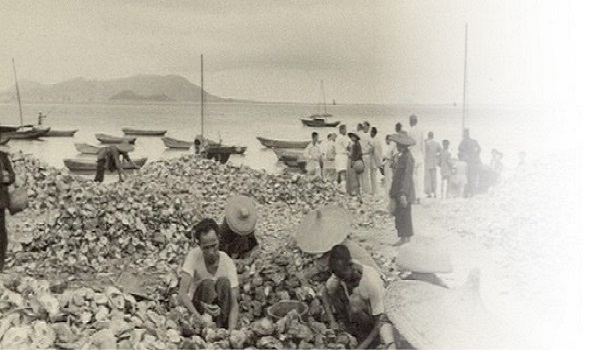 AUTHENTICITY


As more of us explore the world, experiencing different food cultures has become easier than ever. This has meant that consumers are now searching for the most genuine food and new flavours every day. With Lee Kum Kee, the sauce brand that has been used and trusted in all Chinese families and kitchens, consumers are offered this range of authentic and honest sauces with endless ways of creating new dishes.
Each bottle in Lee Kum Kee's Professional Range contains approximately 50-100 portions as they are rich and concentrated. This means they are highly cost-effective, giving consumers more margin.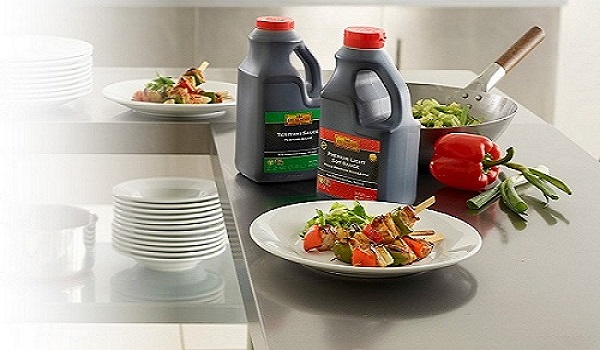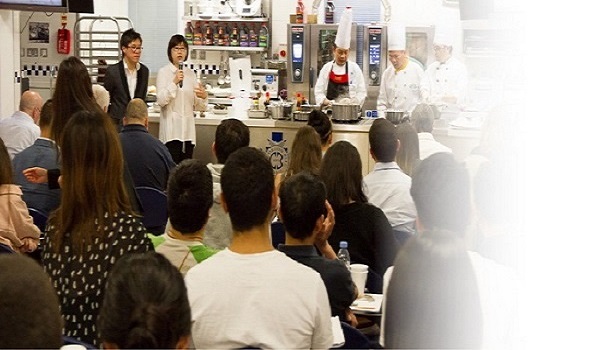 Lee Kum Kee is devoted to helping chefs grow and discovering new young chefs. That is why Lee Kum Kee holds chef seminars from time to time, as well as global young chef competitions, in order to help new chefs develop their career.