The internationalization of China's currency renminbi (RMB) has advanced to a higher level, said experts attending a forum on RMB internationalization facilitating construction of the pilot free trade zones (FTZs) on Wednesday. [more]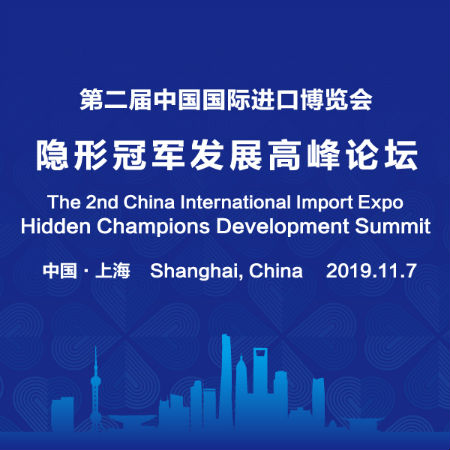 China has sought to nurture more hidden champion enterprises in a bid to push forward the development of small and medium-sized enterprises (SMEs), according to the Hidden Champions Development Summit held on Thursday during the second China International Import Expo (CIIE) in east China's Shanghai.[more]

Financial tech company, Airwallex, officially achieved the status of "unicorn" on Tuesday, a term given to startups valued at over 1 billion U.S. dollars.[more]

Unicorn enterprises are an important factor in the construction of Digital China and building the country into a strong cyberpower, said Ma Li, chairwoman of the China Internet Development Foundation. [more]
Time:

9:30-11:30 a.m. November 7, 2019
Venue:

National Exhibition and Convention Center (Shanghai) B0-02
Moderator:
Li Yue, Vice President of China Economic Information Service (CEIS), Xinhua News Agency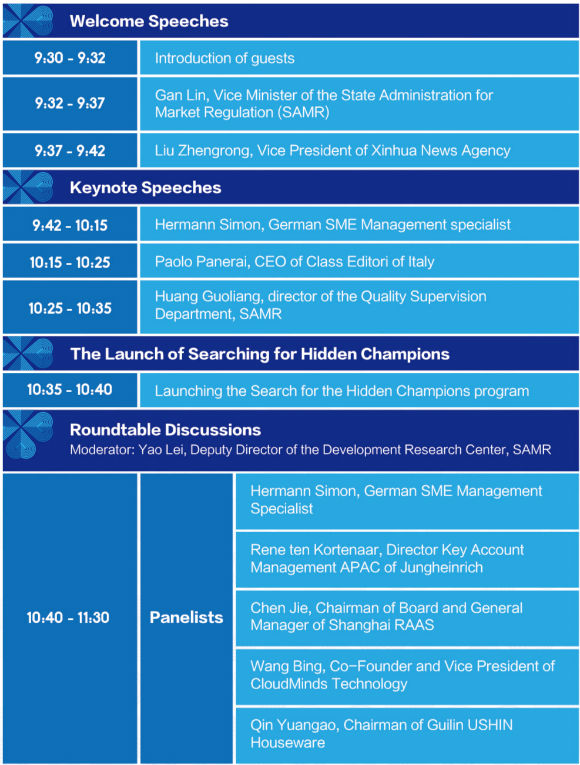 Brief of the Summit Organizers
China Economic Information Service

(CEIS)
is a specialized economic information service agency directly under Xinhua News Agency and also a pilot unit for national high-end think tank construction. Over the past 30-plus years, CEIS has established a network spanning 180 countries and regions, and 30 provinces (autonomous regions and municipalities) in the Chinese mainland. It has trained 1,000-plus specialized, authoritative, and pragmatic analysts with rich experience, and grown into one of the most authoritative economic information agencies in China with the widest service scope and the fullest range of product categories. It has boasted such products as Xinhua Finance, a national financial information platform, Xinhua Silk Road, a national information service platform focusing on the Belt and Road Initiative, Xinhua Credit, a national credit information platform, as well as Xinhua Index engaging in the compilation, publishing, operation and promotion of composite indexes. The four products, as well as Xinhua CEIS Think Tank, Xinhua Government Administration, Xinhua Public Sentiment and Data Services make up CEIS's comprehensive information service system, allowing it to provide comprehensive information services such as on-line platform, off-line consultancy, special investigation, forum planning, training lecture and information release for governmental departments, enterprises, financial agencies, research institutes and institutions of higher education.
The Development Research Center of the State Administration for Market Regulation (hereinafter referred to as the Research Center) is a comprehensive research institution affiliated with and under the State Administration for Market Regulation. It adheres to the development goals of "building a core think tank for market regulation and striving to be a national high-end think tank", as well as developing overall, strategic, forward-looking and international researches for the reform and development of market regulation.
Authorized by the State Administration, the Research Center undertakes the secretariat of the Expert Advisory Group of the Anti-monopoly Committee of the State Council, the secretariat of the Expert Committee of the Food Safety Committee of the State Council, the services and liaison for experts in the secretariat of the Market Regulation Expert Committee of the State Administration for Market Regulation, and the secretariat of the Quality of Service Think Tank of China. It is the leading unit of the Shared Economy Workgroup of the Consumer Policy Committee of the Standardization Administration. The Research Center led the establishment and operation of the Market Regulation Development (Quality) RoundTable of China and the Chinese Association of Market Regulation (Quality) Research and Education.