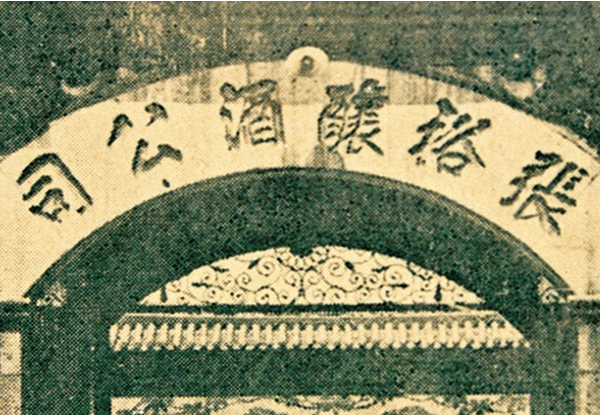 Yantai Changyu Group Co., Ltd., formerly known as Yantai Changyu Wine Company., was the first industrialized wine producer founded by Mr. Chang Bishi, a famous patriotic overseas Chinese leader in modern China. In 1892, Chang Bishi invested 3 million taels of silver to establish Changyu Pioneer Wine Company in Yantai. "Chang" follows the surname of Chang Bishi, while "yu" means thriving and prosperous in Chinese.
The establishment of Changyu Pioneer Wine Company was recorded by the China Millennium Monument as one of the four major events that took place in China in 1892. Up to now, the company has developed into a diversified conglomerate and is currently the largest wine producer in China and even Asia.
Changyu Group has developed from a single wine production and operation enterprise to a large-scale comprehensive enterprise group focusing on wine brewing, integrating research and development of health wine and Chinese patent medicine, processing of grain liquor and alcohol, import and export trade, packaging and decoration, mechanical processing, transportation, glass bottle making, and mineral water production. It has a holding listed company, a holding subsidiary, four wholly-owned subsidiaries and a branch, with more than 4,000 employees, total assets of 2.1 billion yuan, and net assets of 1.48 billion yuan.
Changyu's products sell well at home and abroad. The company's sales network covers the whole country, with 24 branches and more than 170 distribution offices in various provinces and cities, and a modern management system based on information technology and computer network has been established. In 1993, the company obtained the export permit, with the main varieties exported including health wine, wine, health care medicine and so on, which are mainly sold to more than 30 countries and regions such as China's Hong Kong, Macao, and Taiwan, Southeast Asia, Netherlands, United States, Belgium, Japan, South Korea, and Panama.
In 1915, Changyu Keya Brandy, Chefoo Red Rose Wine, Vermouth, and Riesling Dry White Wine won four gold medals and the prime quality certificates on the 1915 Panama-Pacific International Exposition. Especially after the founding of the People's Republic of China, Changyu's products have always been listed in the national and even world famous wine competitions, winning 16 international gold and silver awards and 20 national gold and silver awards.
In 1987, the International Organization of Vine and Wine officially named Yantai as the "International Vine and Wine City", and Yantai was accepted as an observer of the International Organization of Vine and Wine. In 1993, "Changyu" trademark was recognized as China Well-known Trademark by the State Administration for Industry and Commerce of the People's Republic of China. The company has been actively implementing the strategy of internationalizing brand and has now developed into the first brand of Asian wine.
The period from 2001 to 2005 is a critical period for the development of Changyu Group, facing the opportunities and challenges of China's accession to the WTO. During the "Tenth Five-Year Plan" period, the company accelerated its integration into the international market, expanded its leading industries, developed related industries, fostered economic growth points, and improved its innovation ability, so that Changyu Group could continue to maintain its leading position in the Chinese wine industry and strive to become a well-known enterprise in the international wine industry.