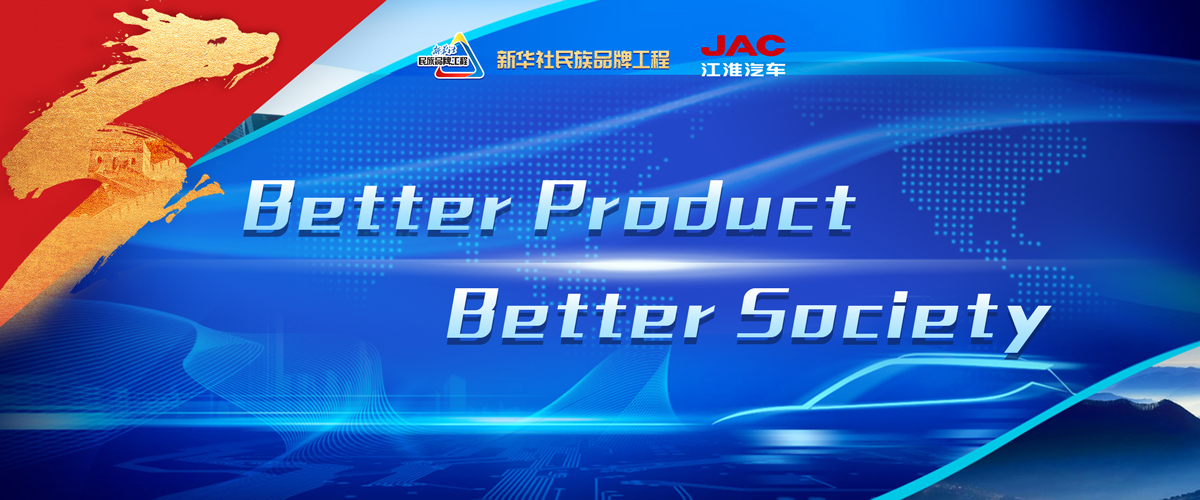 Anhui Jianghuai Automobile Group Corp., Ltd. (JAC), founded in 1964, is a comprehensive auto-maker with full-line independent brand vehicles in China.By now, JAC has exported products to the regions of South America, Europe, Africa, Asia and established friendly relationship with more than 130 countries around the world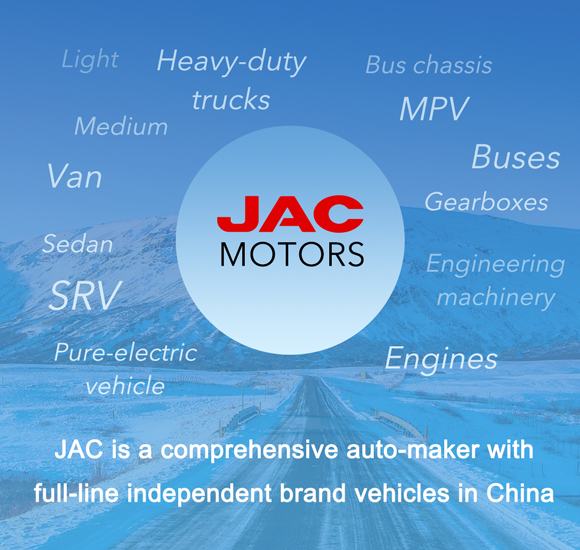 May 20, 1964 Hefei JAC Automobile factory was founded.
Apr., 1968 First 2.5t truck was developed in Anhui province.
June, 1990 The first Chinese bus chassis successfully rolled off line at JAC.
Apr. 18,1996 The first HFC1061 light truck rolled off the production line
Aug. 24, 2001 JAC was listed on the Shanghai Stock Exchange with the code 600418.
Mar. 18, 2002 The M1 (MPV) rolled off the production line.
Oct. 28, 2003 The heavy-duty truck rolled off the production line, which completed JAC's full range of heavy, medium and light commercial vehicles.
Jan. 17, 2008 The first JAC sedan J7 rolled off the production line
Nov. 2008 The J3 Turin A-class car was launched worldwide synchronously
Nov. 2009 JAC light-duty trucks were awarded the certification of Chinese Exemption from Export Inspection.
Dec. 17, 2010 2,000,000th vehicle Twelfth Five-Year strategy
July 21, 2014 JAC Motors (HongKong) Limited Company signed the 5329 units' heavy-duty trucks procurement contract with Venezuela Ministry of Transportation and Corpovex S.A.,and the total amount of this contract is $270Million.
Apr. 25, 2016 Beijing Auto Show, JAC released Chinese first pure-electric SUV- JAC IEV6S.
June 16, 2017 Sign JV agreement with Volkswagen Group to produce new energy vehicles
Nov. 16, 2018 The newest generation SUV-S4 has launched in Chinese market.